Tel: +86-755-88601769
E-mail: 31975383@qq.com
Skype: yegaometal



Product name : Aluminium honeycomb veneer

Item : YG-AC03
Details: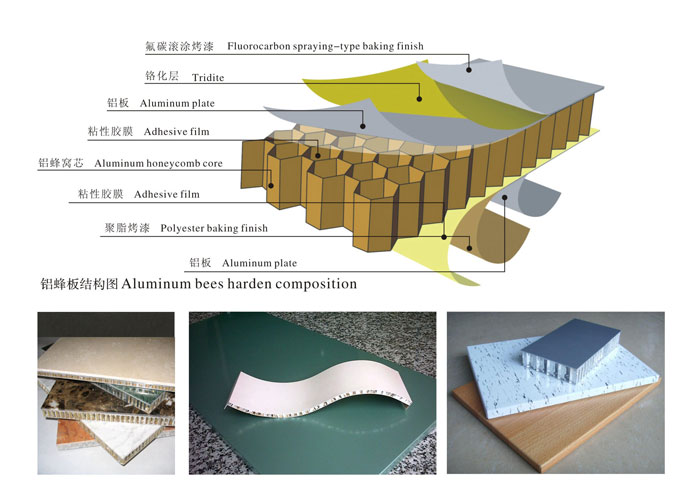 1.substrate using high-quality and high-strength aluminum alloy 3003 or 5052 aluminum alloy.
2.panel thickness is 0.8mm, 1.0mm, the core material using hexagonal 3003 aluminum honeycomb core, aluminum foil thickness of 0.04 ~ 0.06mm, the total thickness is 8mm, 10mm, 12mm, 15mm, 20mm
3.plate weight per square meter for 4.5-6kG (different thickness and weight), greatly reducing the load-bearing load of the building, finished products transported to the site can quickly install and easy to maintain.
4.surface is kynar-500, hylur500 pvdf fluorocarbon as the base material, up to 20 years without leg color, durability and corrosion resistance, coated with a baked coating is divided into two, three-coat two baking, its coating performance to AAMA (American Architectural manufacturers Association) and the ASCA (American Architectural spraying Association) AAMA2605-98 standard, paint manufacturers for PPG, DNT, AKZ0, NIPPON, etc.
Applications: facades, pillars, balconies, airports, railway stations, hospitals, conference halls, opera houses, stadiums, reception hall and other high-rise buildings.